Oral Health Disparities: Socioeconomic Factors at Play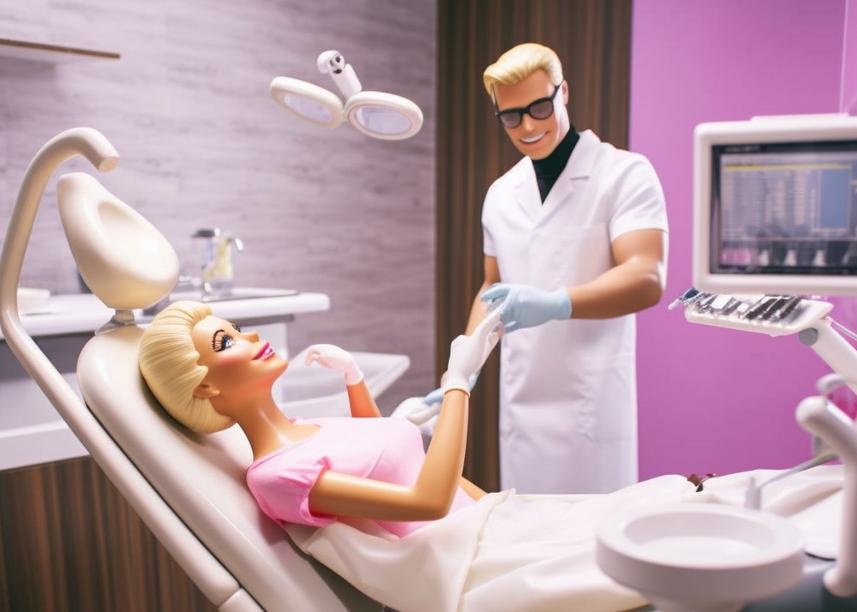 Introduction
It has often been said that a smile is the universal language. It is the most powerful tool in our arsenal for communicating warmth, friendliness, and general goodwill to our fellow human beings. However, the state of one's oral health can greatly impact the quality of this communication, and in some cases, make it clear that there is a significant social divide between those who can afford to maintain a healthy smile and those who cannot. In this engaging and informative article, we will explore the ways in which socioeconomic factors play a significant role in determining the state of one's oral health, and how these disparities can impact both individuals and society as a whole.
Access to Care
The first, and perhaps most obvious, element in the oral health divide is access to care. As one might imagine, the costs of dental care can be quite prohibitive for those in lower socioeconomic brackets. Dental visits, particularly in the United States, are often seen as a luxury that many simply cannot afford. This means that those with lower incomes are less likely to receive the regular checkups and cleanings that are essential for maintaining good oral health. Furthermore, lower-income individuals are often unable to afford necessary dental treatments, such as fillings, extractions, and root canals, which can lead to more severe oral health problems down the line.
Dental Insurance
For those lucky enough to have dental insurance, the situation may not be much better. In fact, many dental insurance plans (particularly those offered by employers) tend to have limited coverage for necessary procedures, leaving individuals to foot the bill for a significant portion of their dental care. Additionally, dental insurance coverage is far from universal, with millions of people across the globe—especially those who are self-employed or working part-time—lacking any form of dental coverage. As a result, those without insurance must bear the full brunt of dental costs, further widening the gap between the haves and the have-nots when it comes to oral health.
Education and Awareness
Another significant factor that contributes to oral health disparities is the level of education and awareness about the importance of oral health. Research has shown that individuals from lower socioeconomic backgrounds are less likely to be aware of proper oral hygiene practices, such as regular brushing, flossing, and dental visits. This may be due in part to a lack of access to educational resources or simply a matter of priority when faced with more pressing concerns, such as putting food on the table or keeping a roof over one's head. Unfortunately, this lack of awareness can lead to a vicious cycle, in which poor oral health contributes to overall poor health, which in turn can make it even more difficult for individuals to escape poverty.
Geographic Disparities
In addition to the aforementioned factors, geographic disparities can also play a role in determining one's access to dental care. In many rural and underserved areas, dental care providers are few and far between, making it difficult for residents to receive regular checkups and treatments. This is particularly problematic for those who lack reliable transportation, as the nearest dental clinic may be several hours away. In some cases, individuals may have no choice but to forego dental care entirely, leading to a further exacerbation of oral health disparities between urban and rural populations.
The Impact on Society
While it may be tempting to brush off these oral health disparities as a mere cosmetic concern, the truth is that poor oral health can have far-reaching consequences for both individuals and society as a whole. For example, research has shown that individuals with poor oral health are more likely to develop serious health conditions such as heart disease, diabetes, and respiratory infections. Furthermore, poor oral health can negatively impact one's ability to secure employment or maintain social relationships, due to the stigma surrounding visibly decayed or missing teeth.
Practical Advice: Prioritize Prevention
Seek Out Affordable Dental Care Options
Stay Informed About Oral Health Best Practices
Conclusion
As we have seen, the state of one's oral health is far from a frivolous concern, but rather an issue that strikes at the very heart of social inequality. By understanding the socioeconomic factors at play, we can begin to address these disparities and work towards a world in which everyone has the opportunity to flash a healthy, confident smile. So, the next time you find yourself admiring your pearly whites in the mirror, take a moment to consider the broader implications of oral health, and perhaps even spare a thought for those who are not so fortunate. After all, a smile may be universal, but the ability to maintain one is anything but.