Gold Listings' Content
All content automatically fetched by our spider
healthyvoices.net articles
Some Health Benefits of Maintaining Clean Carpets in Your Home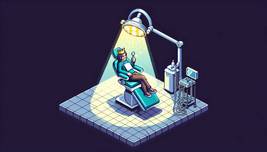 3 Unexpected Benefits of Facial Treatments

A Look at Nursing Home Options for Assisted Living

A Look at Some Food Sources that Contain Vitamin K1 and K2

Why Is Vitamin D Deficiency So Prevalent?

Number of listings removed from our directory since 1st November 2019 =
74
Articles by Gold Members of dentistlistings.org
If you have a Gold listing on dentistlistings.org and you have a blog on your website, we'll give you extra coverage for your latest blog entry right here! This service is automated - you don't need to do anything. Once you publish your latest blog on your website, we'll spider your website and find it - then publish a link to it right here! Not a gold member? You can add your website (and become a Gold member in the process) here.
Make The Right Impression With Fab Smile Veneers
published on 7 January 2022 by fabsmileveneers.co.uk Many people want to make a great first impression, but not everyone is blessed with naturally straight and bright teeth. In the past, people who wanted to improve the look of their smile could have to go through long and painful trips to the dentist fo... >> read more
New year, new smile
published on 6 January 2022 by harleystreetsmileclinic.co.uk 2022 is here. No doubt bringing with it the promise of a fresh start and all the enthusiasm for personal and professional improvements that typically heralds the start of a new year. With resolutions to quit 'bad' habits, the focus on self-improvement ... >> read more
Stocking fillers that are good for oral health
published on 6 December 2021 by kilnlanedental.co.uk   Chocolates. Biscuits. Sweets. Tea. Coffee. Red wine. They're all popular gifts that we give to our friends […] The post Stocking fillers that are good for oral health appeared first on Kiln. ... >> read more
Unique Gift Ideas for This Holiday Season
published on 3 November 2021 by judsontconnelldmd.com Philips Zoom! Professional Teeth Whitening Professional whitening is easy and safe with Philips Zoom.  Whitening can brighten and renew your smile by lifting heavy stains from your teeth.  It also yields better results than over-the-counter kits. A pro... >> read more
Smile Solutions is open! Why it is safe and essential to continue visiting the dentist during COVID-19 lockdown
published on 11 August 2020 by smilesolutions.com.au As the global COVID-19 outbreak continues, many people are left questioning what is safe and what is essential when planning their day to day life. These questions have permeated the dental world as well, and at Smile Solutions, we are sharing importan... >> read more
…A little message from your Hygienist
published on 11 June 2020 by briarsdentalcentre.com To all my patients, I hope you are all keeping safe and well. I have been missing you all and hope to get back in the surgery soon. Since we had to put down tools and stay at home all our lives have changed so dramatically. I find myself home schooling... >> read more
Dental Practice Reopening – Update
published on 8 June 2020 by prestoncircusdentalpractice.com We recently welcomed an announcement from our Chief Dental Officer that we can start to plan a phased reopening of the practice from 8th June – news that we've been waiting for since we went into lockdown. It is however vital that we resume our service... >> read more
Top Tips for Teeth Whitening
published on 24 April 2020 by freedomdental.ie The beverages we drink, the food we eat, and our age itself work against our teeth over time causing them to discolour. Not only do we use our teeth to chew and talk, but they also make or break your appearance. Teeth can become yellow due to stains bo... >> read more
News in dentistry
published on 22 June 2018 by vita-center.com When …. The post News in dentistry appeared first on Dental implant, clinic abroad. ... >> read more
Is It Time for a Fresh New Start?
published on 27 February 2017 by 718dentist.com The upcoming arrival of spring ushers in a fresh new start – new flowers, newly budding trees and fresh new grass on your lawn. It's also a great time of the year to give yourself a fresh start. For some, that means simply switching to brighter clothin... >> read more
Is It Time for a Fresh New Start?
published on 27 February 2017 by 718dentist.com The upcoming arrival of spring ushers in a fresh new start – new flowers, newly budding trees and fresh new grass on your lawn. It's also a great time of the year to give yourself a fresh start. For some, that means simply switching to brighter clothin... >> read more